Company Establishment
We offer services to companies and individuals who wish to set-up corporate entities in the UAE.
Setting up a business is a daunting task , we will handle your business set up from A to Z.
Our mission is to help you avoid the pitfalls of company formation in UAE, while gaining maximum leverage from your investment. Our experience, coupled with our expertise in strategic consultancy and company formation, especially company formation in Dubai, ensures that you get customized UAE company formation solutions that address your business objectives and requirements:
Setting up public shareholding companies & LLCs                  
Establishing of sole and licensing partnerships
Licensing branch and representative offices
Acquiring professional, industrial, and trade licenses
Company formation in UAE Free Zones
Securing licensing for off-shore companies
Offering full spectrum support service solutions
Trademark registration
Corporate Sponsorship
One of Al Dar Consultancy core businesses is to sponsor the companies to set up business, brands in UAE from around the world.
The Business of sponsorship requires a great deal of attention and highly influential for the success of the companies.  The timely and professional service to the clients, understanding of challenges and bottlenecks, ability to sense opportunities miles ahead are central to our business success.
Business Development
To complete a successful project with its goals and objectives, Al Dar Consultancy stresses on planning, organizing, securing and managing while honoring the predetermined project constraints.
Al Dar Consultancy indicates both the industry and practice of helping organizations improve their performance primarily through the analysis of existing organizational problems and development of plans for improvement.
VAT Advisory
VAT Advisory Services for all Taxes in UAE and other GCC Countries.
Our Experts can assist you: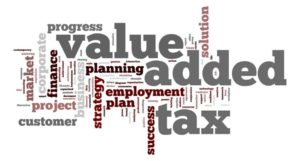 ·  In VAT registration process.
·  Provide end to end VAT implementation services across UAE
·  We also provide VAT Training services for in-house as well as public sessions
Document Clearance
Get Rid of The Headache – We Will Do The Paperwork & Legwork For You!
Support Services
For medium to large sized organizations looking to select their recruitment process, Al Dar Consultancy draws on years of industry experience and expansive networks to select qualified people for the  right job.
Legal Services
We offer comprehensive business and corporate law services, handling and advising on all aspects of UAE and International business  and financing transactions
Visa Services
We offer you the opportunity to sit back and relax, while we prepare applications, submit them and get them processed on your behalf. (Residence Visa/Investor Visa/Employment Visa / Work Permit )
Event Management
We work with our Clients to maximize the potential by creating and delivering powerful events concepts, and by enhancing their participation in regular planned events.